Yesterday, Facebook's Mark Zuckerberg delivered visionary commencement address at Harvard, the school where he attended before dropping out to start Facebook. The focus of his address – PURPOSE.
"The challenge for our generation is creating a world where everyone has a sense of purpose."
"Purpose is that sense that we are part of something bigger than ourselves, that we are needed, that we have something better ahead to work for. Purpose is what creates true happiness."
The research clearly backs up Zuckerberg's assertion. In the studies by leading academics as well as our research at Imperative we have found that when people embrace purpose in their careers it is transformational. Higher performance. Higher wellbeing. Stronger relationships. The list goes on and on.
Zuckerberg, in his Harvard address, lays out a three point plan for creating a world in which everyone finds purpose in their work and lives.
"First, let's take on big meaningful projects."
"The second is redefining equality to give everyone the freedom they need to pursue purpose."
"The third way we can create a sense of purpose for everyone is by building community."
I wrote the Purpose Economy and co-founded Imperative to make purpose universal. We have to make this vision a reality to achieve our next major step forward as a society.
It is possible and within reach.
We have the science now to understand what it takes to unlock meaning in work for everyone.
We have the data and predictive analytics to redesign our management and educational systems to empower people to embrace purpose.
We have the CEO desire to create this change at leading organizations in every sector and industry.
At Imperative we are working with over 50 courageous and visionary employers to begin to realize the vision we share with Zuckerberg. We can do this and we must do this to create the future we want for the next generation.
That is, at the end of the day, my motivation. When my 9 and 11 year old kids enter the workforce, it must not resemble the workforce I entered in 1997 or the one we see today with 66% of people unfulfilled.
There is no change that we can make in society that would have a greater impact. Universal purpose would radically improve our health. It would take our economy to new and sustained heights. It would give us the agency and resilience to address any challenge we face now and in the future.
Please join us and become part of the movement for universal purpose.
—
Source : Aaron Hurst is an Ashoka Fellow, award-winning entrepreneur and globally recognized leader in fields of purpose at work and social innovation. He is the CEO of Imperative and founder of the Taproot Foundation which he led for a dozen years. Aaron is the author of the Purpose Economy and has written for or been featured in The New York Times, The Wall Street Journal, Bloomberg TV and is the author of the Fast Company Purposeful CEO series.
Filed under: Uncategorized
January 2, 2011 • 4:02 pm 0
The stats helper monkeys at WordPress.com mulled over how this blog did in 2010, and here's a high level summary of its overall blog health: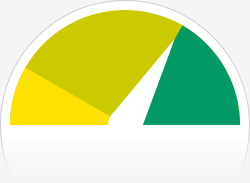 The Blog-Health-o-Meter™ reads This blog is doing awesome!.
Crunchy numbers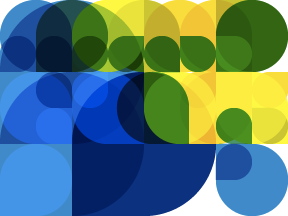 A helper monkey made this abstract painting, inspired by your stats.
A Boeing 747-400 passenger jet can hold 416 passengers. This blog was viewed about 3,400 times in 2010. That's about 8 full 747s.
In 2010, there were 5 new posts, growing the total archive of this blog to 58 posts. There were 2 pictures uploaded, taking up a total of 113 Kb.
The busiest day of the year was March 13th with 46 views. The most popular post that day was Mother Theresa Hospice Pondicherry .
Where did they come from?
The top referring sites in 2010 were amaidi.org, facebook.com, en.wordpress.com, networkedblogs.com, and google.co.in.
Some visitors came searching, mostly for social networking, chirag.org, http://www.chirag.org, voluntourism, and volunteerism in india.
Attractions in 2010
These are the posts and pages that got the most views in 2010.
1
Mother Theresa Hospice Puducherry June 2009
7 comments
2
Working for a year with CHIRAG in Uttarakhand May 2009
7 comments
3
Miss Getty and Women Rights in Tamil Nadu, India April 2009
4
Social Networking December 2009
5
Dairy project in Sathankullam January 2008
1 comment
Filed under: Uncategorized
March 13, 2010 • 2:07 pm 3
Employing 260 million people and generating 10.7% of world's GDP, Tourism is the largest as well as the fastest industry of the world. Within this industry a growing number of people – both travelers, travel agents as well as travel companies – are pushing a new brand: sustainable tourism that conserves natural resources, values the  local culture and traditions, opened up to visitors and contributes to the (local) economy. Sustainable tourism wants to make the development of tourism ecologically supportable in the long term. Moreover, sustainable tourism, also called responsible tourism, intends to generate employment and income in the villages exposed to tourists, without disrupting the social and ecological balance that existed before the tourist came. Next to this, there's also an element of information exchange: except informing the tourists about the destination they are about to visit, it also aims at informing the locals about the foreign cultures of the tourists.Earlier – when aspects as livelihood and local economy were not involved in 'green' initiatives – what is now commonly know as sustainable tourism was then called 'eco-tourism'. As explained above, sustainable tourism is broader, deals with more than only environmental aspects of having tourist visit villages and thus encomprises eco-tourism in its concept.
There is a growing body of travel agencies involved in sustainable or responsible tourism. AMAIDI plans to get involved in this area by linking
with one of such organizations, called The Blue Yonder. This Bangalore based travel agency promotes tourism that is economically, ecologically and socially just. The Blue Yonder lets you explore India through river rafting or a country boat cruise, legend trails, rain forest trekking, camping, walking safari, vehicle safari, music trails, marital arts, folk expressions, culinary trails or just lazing. The Blue Yonder is set up to raise funds for the Nila Foundation, to revive and regenerate one of the longest and sadly neglected rivers in South India called Nila (Bharatapuzha). At present The Blue Yonder offers sustainable/responsible tourism destinations in Kerala, Karnataka, Sikkim, Rajasthan, Orissa, West-Bengal, Andaman Islands and Nepal, exploring new destinations in Tamil Nadu in partnership with AMAIDI Volunteering in India.
Filed under: Millennium Development Goals (MDG), Sustainable Tourism, Village life, volun-tourism, eco-tourism, Responsible tourism, The Blue Yonder
January 29, 2010 • 12:32 am 0
Volunpreneur: business from the heart
If you think that volunteers do only voluntary work, you've got it all wrong. A growing trend: volunteers who invest – sometimes heavily – in the project they have been working in, in India. What started with a contribution of ten or twenty dollars, has mounted to investing in buildings for several thousands of Euro's. Initially the volunteers – working via AMAIDI in India – brought their own savings, the result of a few months hard work in a restaurant, bar or grocery shop. Now volunteers start fundraising while still in their native country, take more and – while working in their project – keep touch with the home front where family-members or friends are fund raising on their behalf (so that the end amount will be much higher than what they came with). And then there are the volunpreneurs that – once home – start their own foundation, gaining support from more than only the inner circle to sustain their ex-host organization for years to come on a sustainable basis.
Why do volunteers do this? Why do they grow to be volunpreneurs?
Because they feel committed beyond their personal experience as a volunteer. They feel committed to the cause as such, fortified by the warm personal relationships they developed with the staff of the organization they worked in. It shows, especially when the time to say 'goodbye' comes near, how strong the attachment is of many who put in so much energy and emotional involvement.
It's beautiful to see how many come in insecure of what is waiting for them and how to react, and how self-confident and 'mature' they leave, with connections between their hearts and the ones they 'leave behind', sometimes equal to family ties that – they feel – they have to severe to go back to their 'old' life.
Filed under: charitable business, choice, confidence, international volunteers, preparation, solidarity, volun-tourism
January 19, 2010 • 11:47 pm 0
Ms. Sanne Verkooijen, Psychology Graduate from the Netherlands came to our
SADAY-School for special needs as a volunteer from Amaidi on 3rd November 2009. I met her for the first time on 27th November Friday. First interaction itself was interesting. Because of her attractive personality she could easily win the hearts of staff and children. In consultation with me and special educator she started working with the children and created programmes for different level children. She helped our staff in handling computers and guided teachers in using computer aided teaching.
During her presence in SADAY we had organized a project along with Sarva Shiksha Abhiyan for 4 days ie, December 5, 6,7 and 8 2009. On 5th December we had a seminar for regular school children, teachers and siblings of special children. She helped in handling LCD Projector and did mastering the ceremony. On 6th December regular school students , special children, parent, staff and siblings of special children spent about 2 and a half hours in the Bharathi park. On that day she introduced group games and was a main attraction.On 7th Dec. we had a seminar for parents and staff of special school. On that day also she helped us in handling LCD Projector and did anchoring. On 8th Dec. SADAY organized a mega rally on Pondicherry Beach Road in the evening which was attended by VIP's, Media , Public, Parents, Siblings, regular school children, teachers and a whole lot of special children. She along with her friends participated in the rally and on one occasion she was dancing by carrying a small special child. It was wonderful to see and public got thrilled by seeing this.
Each and every volunteers promoted by Amaidi is unique and each one of them are making their own impact (Positive energy) among special children and staff. Once in while they may come across stomach upset,otherwise all of them sincerely helped our special children and  staff and made them happy. We will be always thankful to Amadi for helping SADAY to have volunteers of different specialization and wish to contain our sincere gratitude to Mr.Camile and his organization. We expect more and more volunteers and there is enough room and scope for them at SADAY. Ms. Sanne left us on 18th Dec. 2009 and parting was a sorrow.
With regards
DR.SUGATHAN
Filed under: SADAY Special School
January 1, 2010 • 6:03 pm 0
Lien Nullens from Belgium has won the second prize in a contest written out by Touring, a Belgian organization. Lien and myself have drafted a mini-project letting the inmates of BSH make photographs of each other and their environment. The photos will be bundled in a photo-album (for sale) and the best ones will be printed as postcards to be sold in Belgium with the help of Oxfam and UNICEF.
Lien has come along with her parents (mother a social worker, father a photographer) and has already visited BSH yesterday. Today – New Year's Day – the family is enjoying Pondicherry and Aurobeach. Tomorrow, Saturday, they'll be on their way again (by bus) to the orphanage to see how their project has to be shaped to make sense to both the orphans and the mentally challenged children over there.
We wish Lien a successful project and eagerly await the outcome!
Camille/AMAIDI
Note: the opening of an open air exhibition of the results: http://amaidifoundation.ning.com/photo/albums/baby-sarahs-home
Filed under: international volunteers, travel blog, volunteering in India, Lien, mentally challenged children, NGO, photography, prize, project, Touring
December 21, 2009 • 12:24 pm 0
De 1%CLUB is a Dutch online marketplace for development projects. The projects are small and concrete.One asks only 1% of people's time or money to invest in projects of one's own choice from a list of 'project owners'. So far only Dutch 'owners' could ask for support through the 1%CLUB's website (see link attached). From January 1 foreign based organizations (NGOs and CBO's) are invited to directly apply for 1% support.
AMAIDI is going to apply for funds for an ecosan toilet for its own project: AMAIDI Child Care Center in the slums of Cuddalore Old Town in Tamil Nadu. In addition to fundraise activities currently undertaken by Miriam and Lisanne van Zwol and Machteld Wit from the Netherlands, members of the Dutch Support Group of our CCC. The current toilet is not only insufficient for the 15 children and staff, it also pollutes the ground water close to the center. An ecosan toilet will keep the faeces not only separated from the soil (catching it in an above ground  container), it turns it into compost, usable for the (future) vegetable garden. The advantages for the children and staff from there on are obvious!
Join us by checking in the website of the 1%CLUB. After 1 Jan the international website will be operation. Be sure to come back by then and give as much as you can.
We hope for the best,
Regards,
Camille & Jansi
Filed under: charitable business, choice, control, Millennium Development Goals (MDG), new partner, projects, Uncategorized, 1%CLUB, direct sponsorship
December 21, 2009 • 11:48 am 0
AMAIDI is entering in a new partnership with an Italian organization called Unaterra Project, based in Ginestra in the province of Potenza in the south, with Fabrizio Caputo as CEO.
In a nutshell: the aim of Unaterra Project is the implementation of sustainable development projects in the developing world. To achieve this aim Unaterra supports local communities with integrated projects in the energy conservation- and development sectors. Their methodology is designed to cover all phases of a project from identifying potential investors to working with the local beneficiaries.
Unaterra  focuses on three main themes: sustainable development projects, climate change and international volunteering. One month ago Unaterra approached AMAIDI with a request to join their global network. Their aim is to provide a human resource platform for local NGO's through sending out expert volunteers and to create a network of people eager to work for local sustainable development.
AMAIDI hopes to tap into the Italian volunteering market through its alliance with Unaterra. Contacts with Unaterra through Fabrizio are warm and promising.
Filed under: international volunteers, needs, new partner, professionals, projects, sending organization, voluntary work, worldvolunteer, Italian volunteers, Unaterra Project
December 16, 2009 • 2:10 pm 0
The slums in Cuddalore O.T. : some 1000 families live under deplorable circumstances with open gutters, giving rise to various intestinal diseases, a high unemployment rate, omnipresent alcohol misuse and a high crime rate and domestic violence that go with it. Children – especially the younger ones – and women are the victims: malnutrition, school drop out-ism and lack of awareness in the field of education, hygiene, legal rights and work opportunities.
AMAIDI Foundation, the offshoot of AMAIDI Volunteering in India, wanted to do something about this. Being near to Cuddalore and knowing the local situation very well, AMAIDI Foundation started in May 2009 using the unused ground floor of a community building in Cuddalore O.T., at the backside of St. Philomena School (for girls) at Pensioner Line's Street. The first floor is in use as accommodation for volunteers (especially in January when teacher trainees flock Old Town for a traineeship in St. Davids Matriculation School nearby).
Lisanne, the first volunteer to work with the starters' group of 15 children and a warden, was so touched by the work, that she decided to give the AMAIDI Child Care Center, as it was being called, a colourful face-lift. With merry colours and picto's on the wall, inside as well as outside, and a lot of games and toys plus some tables and chairs, she transformed the center into a safe haven and heaven for the children and their care taker. With only one toilet for all the children and staff, the need to build an additional sanitary facility was badly felt. A proposal to get subsidy for such a toilet – a drawing has already been made – has been sent off. It will be a so called 'Ecosan' toilet: ecofriendly in the sense that the faeces will be kept away from the soil in a sealed container above the ground to ferment into compost after a while. When we manage to create a small 'kitchengarden' with veggies and other edible plants, the compost will come in handy. And the natural circle is closed, a perfect example of how you can preserve our nature and resources in a small but effective way.
Lisanne is now – together with her mum, Machteld and Corine, all from the Netherlands – actively fund raising to enhance the quality of the service given to children and parents in the ACCC. 'Femmes d'Europe' is one of the donor organizations they're contacting for a subsidy to supply more play material, better nutrition and a better infrastructure. Wherevertheneed UK through the help of Bless in Cuddalore are also sought to help financially and materially. In the future local shop- and restaurant owners as well as traders will be asked for a contribution to this newest of the private child care centers in Cuddalore.
At present the ACCC is open on weekdays from 8.30-12.30. Around 10 the children – numbering 15 at present – get a healthy snack and at noon a healthy lunch. Something they had to fore go when they were still at home with their (impoverished) mothers.
AMAIDI Child Care Center in Cuddalore O.T. wants to create a replicable model for other slum areas in Tamil Nadu and Puduchderry.
For more information, mail us at info@amaidi.org
Thanking you,
Camille van Neer
AMAIDI Foundation
Filed under: Bless, charity, Uncategorized, volunteering in India, community, Cuddalore O.T. Child Care Center, slums, volunteering